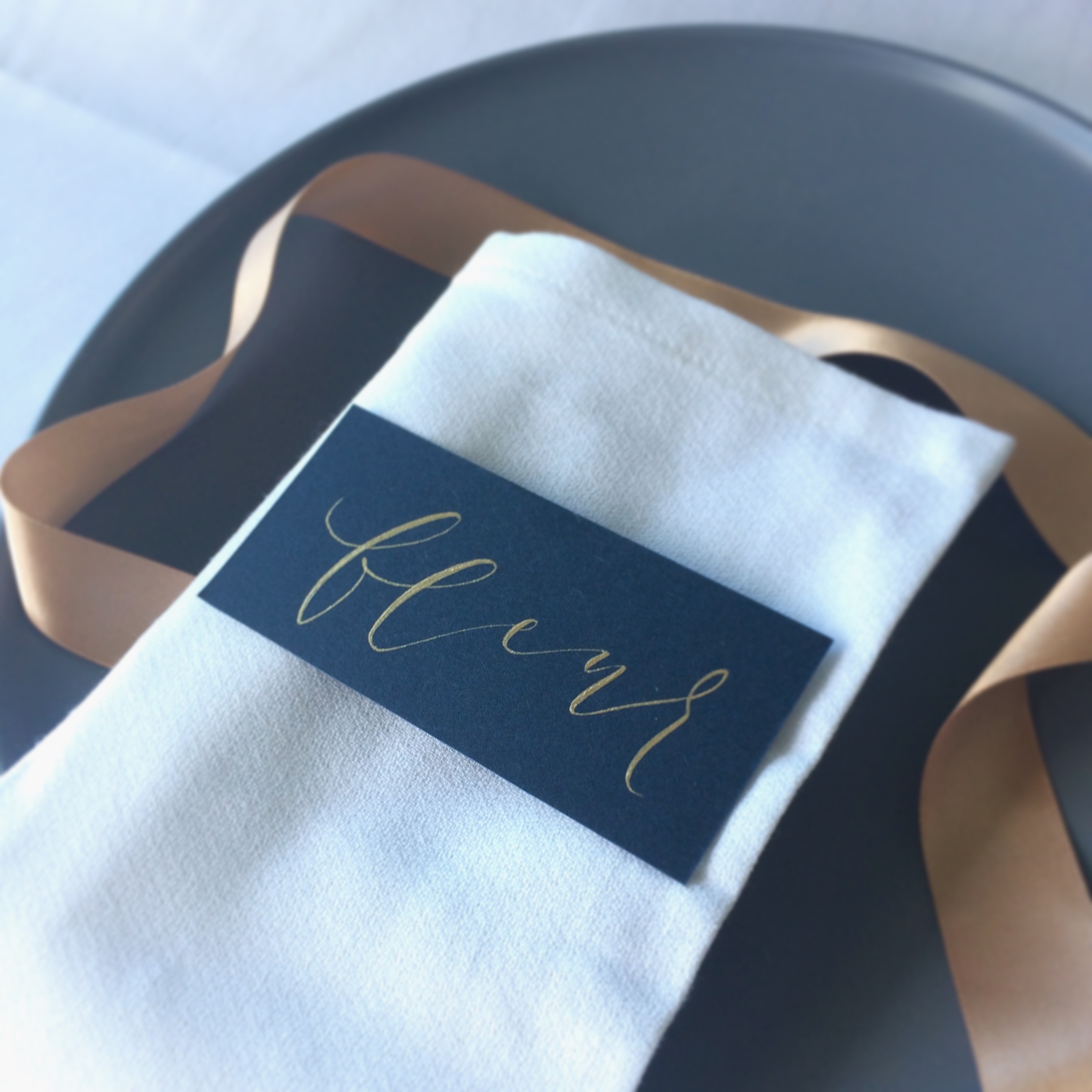 Place card – Navy
Navy is an elegant choice for place cards, contrasting beautifully with white linen napkins or plateware. Each place card is penned especially by hand, making a wonderful keepsake for your wedding guests to take home.
You can see the colour differences in the second picture:
Leon – Silver
Fleur – Champagne gold
Rose – Yellow gold
Noah – Copper

If you place an early booking on place cards (5-10 weeks prior to your wedding) and your guest list changes in the time following your booking, we will cater to changes to up to 5 names at no extra charge.
If you aren't quite ready to order but would like information or to make an early deposit (for orders at least 6 months in advance of wedding date), please click here.